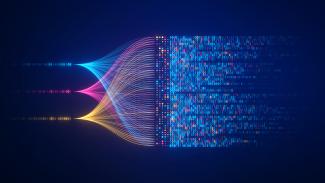 The economic and market impact of artificial intelligence
How AI will transform the global economy
It has been clear to us that the global debate around AI's consequences has been missing a comprehensive and coherent framework for thinking through all of the ways that it will shape economies and financial markets.
This Spotlight project fills this gap. Within the analysis on this page, you'll find insight into how AI will reshape the global economy from all angles, from the impact on productivity and jobs to the consequences for inflation, policy and regulation. And, with our new proprietary AI Economic Impact Index, you'll get a clear picture of AI's consequences for the global economic order, including the countries that are best placed to exploit the economic benefits of AI and those that will struggle. Finally, we tie all of this together and explain AI's implications for financial markets.
Our findings are striking. We show how the AI revolution has the potential to transform the growth outlook – but also how some economies are set to benefit far more than others. We show that fears of a surge in "technological unemployment" are overdone – but also how the AI revolution will bring huge dislocation to labour markets. And we show how AI has the potential to drive a secular bull market in equities – but at the risk of inflating bubbles.
Most importantly of all, we show how AI is something that all investors need to prepare for. Beyond the considerable current hype around AI lies the inescapable fact that this technology will eventually bring fundamental and sweeping change to companies, to economies, and to the policies that regulate them.
This project is by no means the last word on AI's implications for economies and markets. Long after its publication, our global team of economists will be drawing on their proprietary data and other analytical resources to help our clients stay on top of what this evolving technology means for their decision-making.
But this Spotlight project is an indispensable first step to meeting the many opportunities and challenges that artificial intelligence presents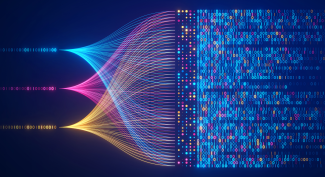 Get your sample copy of AI, Economies and Markets
Capital Economics' definitive guide to AI's coming productivity boom – and how it will reshape economies and help define market returns.
Listen to our latest podcast "Is AI coming for our jobs?"
From hope to reality to hype and hysteria. The rapid development and adoption of generative artificial intelligence may be keeping headline writers busy, but is there anything to their warnings about the technology's roll-out leading to mass unemployment?
In this special episode of our The Weekly Briefing, Senior Economic Advisor Vicky Redwood and Deputy Chief UK Economist Ruth Gregory discuss AI's potential as an economic game changer and what that could mean for labour markets.