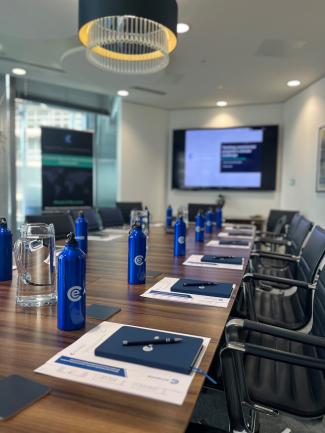 Invitation-only Roundtable
The World in 2024
Recessions, Elections and Rates – New year, new risks
Tuesday 12th December
Capital Economics, 100 Victoria St, London SW1E 5JL
9:00am | 12:30pm
Will the major economies enter 2024 in or near recession as monetary tightening takes its full toll? Which central bank will respond first to mounting evidence of disinflation and cut interest rates? How much portfolio risk do you or your clients face as election cycles from Taiwan to the US ramp up?
Join our senior economists and our partners in Investment Management for this exclusive in-person briefing all about the spectrum of risks facing economies and markets in 2024. During this session, you'll hear from experts from across our Global, US, EM and Markets teams about the macro events fund managers should watch for in the coming year, and their implications for asset allocation.
The team will be taking your questions on the key issues facing the year ahead, including:
- Macro risks: The outlook for growth, inflation and policy across major developed and emerging economies;
- Geopolitical risks: Against a backdrop of elevated global tensions, what investors should watch for in a busy year for elections;
- Market risks: Including what's next for bond markets as tightening turns to easing but fiscal concerns persist. 
Request your space
Complete the form below to request your space at the event. A member of our team will be in touch to confirm.