This service provides detailed analysis of the relative prospects for four major asset classes: equities, bonds, commodities and commercial property. It includes projected returns for 19 major indices over different time horizons in both local and common currency. These projected returns are based on our economic and market forecasts and draw heavily on our analysis of historical patterns and fundamental value.
The subscription to this service includes 8-9 emailed publications a month, access to our online research archive and our economists, and the opportunity to attend our conferences, forums and webinars.
Bold, independent views which frequently challenge conventional wisdom.
Concise and detailed analysis of the major asset classes.
Projected returns in local and common currency over different time horizons.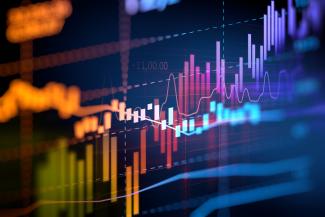 Try for free
Experience the value that Capital Economics can deliver. With complimentary 2-week access to our subscription services, you can explore comprehensive economic insight, data and charting tools, and attend live virtual events hosted by our economists.