Invitation-only Roundtable
The Outlook for the UK Economy
Wednesday 28th June 2023
Capital Economics London 
100 Victoria St, London SW1E 5JL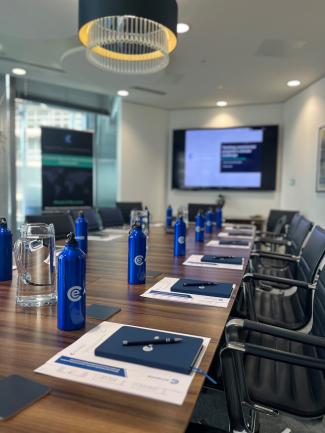 The UK economy is improving and inflation has started to fall sharply, but is it too soon to sound the all-clear?
Chief UK Economist Paul Dales and a selection of our other UK economists hosted an exclusive in-person roundtable for clients on Wednesday 28th June at our London office. Paul and the team addressed key issues including:
- Whether the UK economy can continue to avoid a recession;
- If the Bank of England done enough to reduce inflation to the 2% target;
- When and how quickly the Bank will cut interest rates.