Invitation-only Roundtable
The Outlook for the UK Economy
Wednesday 28th June 2023
Capital Economics London 
100 Victoria St, London SW1E 5JL
9:00am - 10:30am | 12:30pm - 2:00pm | 3:30pm - 5:00pm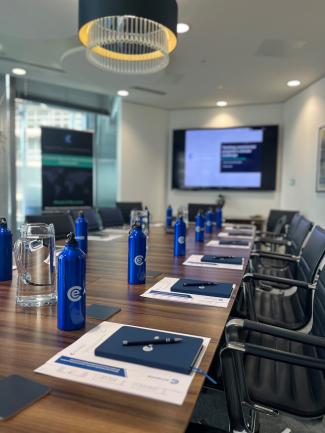 The UK economy is improving and inflation has started to fall sharply, but is it too soon to sound the all-clear? Join Chief UK Economist Paul Dales and a selection of our other UK economists for this exclusive in-person roundtable on Wednesday 28th June at our London office.
This 90-minute session promises a lively discussion, with plenty of opportunity for Q&A, as Paul and the team address key issues including:
- Whether the UK economy can continue to avoid a recession;
- If the Bank of England done enough to reduce inflation to the 2% target;
- When and how quickly the Bank will cut interest rates.
Request your space
Complete the form below to request your space at the event. A member of our team will be in touch to confirm.