This service provides in-depth, actionable insight into the issues that will shape the global economy and markets over the next 30 years. The service offers detailed forecasts and analysis covering more than 90% of the global economy, as well as financial, commodity and commercial property market returns.
The subscription to this service includes 4-5 emailed publications a month, direct access to our economists, a specially-curated archive of long-term research, and the opportunity to attend our on- and offline briefings.
Forecasts out to 2050 for GDP growth, inflation, policy rates and exchange rates in the largest advanced and emerging economies;
Projected investment returns to 2050 for equities, bonds, commodities and commercial property;
A stream of research, from concise one-pagers to comprehensive deep-dives, which analyses and forecasts the likely outcomes of long-term economic and market issues.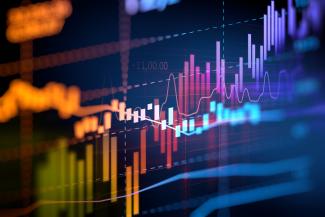 Try for free
Experience the value that Capital Economics can deliver. With complimentary 2-week access to our subscription services, you can explore comprehensive economic insight, data and charting tools, and attend live virtual events hosted by our economists.