This service offers independent economic analysis and unbiased forecasts for 6 countries: Switzerland, Sweden, Norway, Denmark, Iceland and Finland. It offers both timely responses to new data and more in-depth coverage of current trends and likely future developments, with a focus on currencies and other financial market variables.
The subscription to this service includes 3-5 publications a week, access to our online research archive and our economists, and the opportunity to attend our conferences, forums and webinars.
Independent research and forecasts for Switzerland and the Nordic economies.
Insight into prospects for some of the world's most-traded currencies.
Analysis on the future path of interest rates and the implications for fixed-income markets.
Visit our Europe Economics page to access our ongoing Nordic & Swiss coverage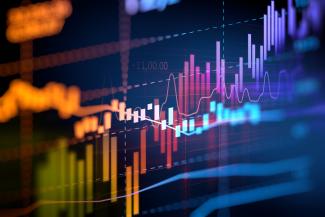 Try for free
Experience the value that Capital Economics can deliver. With complimentary 2-week access to our subscription services, you can explore comprehensive economic insight, data and charting tools, and attend live virtual events hosted by our economists.