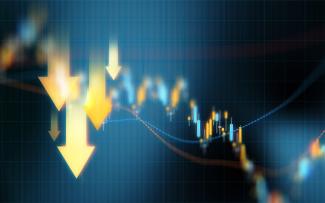 Featured report: Bonds, banks and the economy – is this the next crisis? 
New report gives you exclusive insight into the economic risks posed by US bank exposures 
Is this a market squall or the start of the next financial crisis? A new Capital Economics report gets to the heart of the turmoil sweeping through the banking sector with this in-depth analysis of the bonds sitting on bank balance sheets, the scope for further instability,  and the fallout for the US economy and Fed policy as credit conditions tighten.
Download this report by Chief Markets Economist John Higgins for exclusive insight into the risks posed by the interaction of unrealised losses on bond holdings and deposit flight. In this report, you'll learn:
Where the risks from uninsured deposits and unrealised losses lie on US bank balance sheets; 
The shape of the looming credit crunch, and what it could mean for the Fed; 
Whether the current turmoil could morph from interest rate risk to credit risk to GFC 2.0.
Download your complimentary copy today to prepare for the next shift in the US economy caused by this turmoil.
Get your free copy of the featured report
Download a free copy of the report