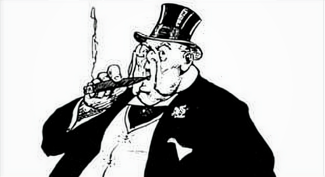 The Weekly Briefing:
Are greedy firms behind the inflation crisis?
A Capital Economics podcast
30th June, 2023
Accusations of 'greedflation' are flying thick and fast, fuelling public anger over rising prices, putting executives on the defensive and pressuring politicians to do something. But are companies really taking advantage of inflation's return to maximise profits? Simon MacAdam, a Senior Economist on our Global Economics team, has just completed in-depth analysis into the 'greedflation' question and talks to David Wilder about his findings – including why the current debate is fundamentally flawed but also just how much corporate pricing behaviour has inflamed the inflation situation.
Plus, what happens in Sintra doesn't stay in Sintra. Group Chief Economist Neil Shearing explains why central bankers sounded so hawkish in their comments to the ECB forum at the Portuguese resort town. He also reviews the latest inflation data and addresses the Bank for International Settlement's call for fiscal policy to join the fight to get price pressures under control.