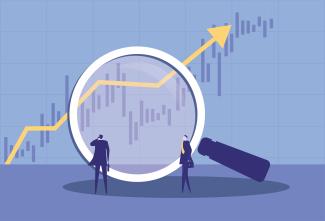 The Weekly Briefing:
Where will bank turmoil blowback show up in the data?
A Capital Economics podcast
14th April, 2023
 
How will the ructions in the banking sector be reflected in the data? Tracking the credit impact of March's events isn't as straightforward as it appears, says Group Chief Economist Neil Shearing. He talks to David Wilder about how to cut through the noise and where to look for signs that banks are curbing lending activity – including in our proprietary Financial Conditions Indices.
Plus, with the UN projecting that India is now the world's most populous country, Deputy EM Economist Shilan Shah discusses what the country needs to do to make the most of its demographic dividend – including how to bring millions of women into the workforce.