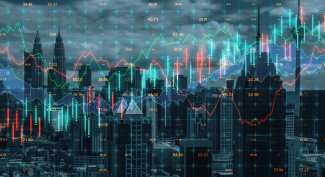 The Weekly Briefing:
Just how tight are financial conditions?
A Capital Economics podcast
21st April, 2023
It's one of the big questions in markets after March's banking sector turmoil but the prevailing guides to financial conditions don't paint a very clear pictures. That's why Simon MacAdam, our Senior Global Economist, has revamped and relaunched our Financial Conditions Indices – and he's got a very worrying message about what they have to say about the ease of funding availability and what that means for the economic outlook.
Plus, Group Chief Economist Neil Shearing talks to David Wilder about the week's big data releases and their policy implications, as well as some potentially good economic news for Sub-Saharan Africa.