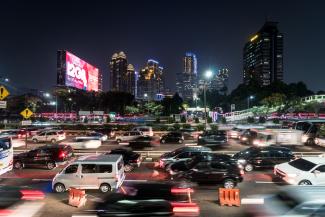 The Weekly Briefing: 
How have EMs avoided an old-school debt crisis?
A Capital Economics podcast
Not only have emerging market economies, for the most part, come through this aggressive global tightening cycle without being plunged into a 1980s or 90s-style debt crisis. In many cases, their central banks were raising rates even as their advanced economy peers were still debating whether inflationary forces were "transitory". In the latest episode of The Capital Economics Weekly Briefing:
·        Group Chief Economist Neil Shearing discusses what's changed in EMs since crises past; 
·        Why their central banks didn't hesitate to raise rates; 
·        How they're likely to fare as advanced economies stall. 
·        Plus, with the Adani Group's woes continuing to dominate the headlines, Shilan Shah and Liam Peach from our EM team assess Indian – and broader emerging world – bank vulnerabilities.