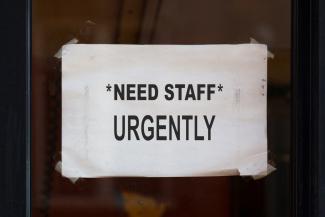 The Weekly Briefing:
Do labour market mysteries point to higher-for-longer rates?
A Capital Economics podcast
3rd March, 2023
It's US payrolls week and all eyes will be on whether January's blowout jobs growth number was just a one-off or confirmation that – despite the Fed's actions – the labour market remains tight.
Labour market conditions matter hugely for how much further central banks across advanced economies have to go to whip inflation. The challenge is in understanding how they're evolving as pandemic-era distortions take their time to fade. Group Chief Economist Neil Shearing discusses with Vicky Redwood, our Senior Economic Adviser, and Chief US Economist Paul Ashworth what's going in labour markets in advanced economies and what this means for policy, with special focus on February non-farm payrolls.