This service offers in-depth economic analysis of the outlook for economic growth, inflation, trade, currencies and policy rate trends and independent market forecasts for 8 Emerging Asian countries: Taiwan, Korea, Singapore, Indonesia, Malaysia, Philippines, Thailand and Vietnam. It also offers commentary on major developments in Bangladesh, Pakistan, Sri Lanka, Brunei, Cambodia, Laos and Myanmar. The service contains some material on China and India but those with a deep interest in these two countries are directed to our dedicated China and India services.
The subscription to this service includes 4-5 emailed publications a week, access to our online research archive and our economists, and the opportunity to attend our conferences, forums and webinars.
Authoritative research by proven experts.
Contrarian calls and thought-provoking analysis.
Rapid responses, concise summations, detailed analysis, & independent forecast.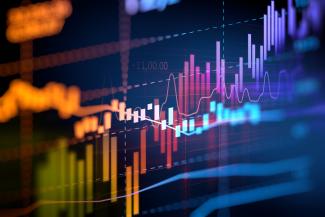 Try for free
Experience the value that Capital Economics can deliver. With complimentary 2-week access to our subscription services, you can explore comprehensive economic insight, data and charting tools, and attend live virtual events hosted by our economists.