This service benefits from the expertise of economists based in both Singapore and London who speak and read Chinese, allowing us to respond rapidly to developments whenever they occur. In addition to the usual suite of analytical publications, the service includes our proprietary China Activity Proxy.
The subscription to this service includes around 3-4 emailed publications a week, access to our online research archive and our economists, and the opportunity to attend our conferences, forums and webinars.
Insights from a proven team of China experts based in Singapore and London.
Access to proprietary indicators that reveal what is really happening in China.
Rapid responses to events and non-consensus, big-picture analysis.
凯投宏观(Capital Economics)是全球领先的独立经济研究公司。我们团队拥有超过60位资深经济学专家,分别在伦敦、纽约、多伦多、悉尼和新加坡设有分公司,提供一流的宏观经济、金融市场分析,走势预测和咨询。自1999年创建起,我们以独到的见解和分析在业界享有盛名,建立了一个杰出多元的客户群体。我们的大部分客户来自金融行业,其中不乏全球投资银行巨头,资产管理机构和众多中小型专业机构。同时,越来越多来自更广泛行业的企业客户,发达和新型经济体的政府和中央银行也与我们建立了合作关系。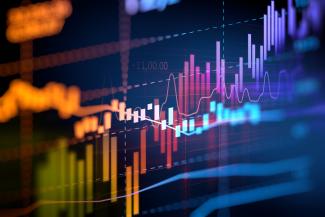 Try for free
Experience the value that Capital Economics can deliver. With complimentary 2-week access to our subscription services, you can explore comprehensive economic insight, data and charting tools, and attend live virtual events hosted by our economists. 
Key Forecasts
Main Economic & Market Forecasts

%q/q annualised (%y/y), unless stated

Latest

Q3 2023

Q4 2023

Q1 2024

Q2 2024

2022

2023f

2024f

2025f

Official GDP

+0.8(+6.3)*

(4.3)

(5)

(4)

(4.4)

(3.0)

(5.0)

(4.5)

(4.0)

GDP (CE CAP-derived estimates)

+2.5(+11.3)*

(4.7)

(7.7)

(5.2)

(3.4)

(-3.5)

(6.5)

(4.0)

(2.5)

Consumer Prices

(+0.1)**

(0.2)

(0.2)

(1.1)

(1.2)

(2.0)

(0.5)

(1.0)

(1.0)

Producer Prices

(-3.0)**

(-2.5)

(-2.2)

(-1.6)

(-0.3)

(4.0)

(-2.5)

(-0.5)

(-1.0)

Broad Credit (AFRE)

(+9.0)**

(9.2)

(10.3)

(9.4)

(10.0)

(9.6)

(10.3)

(9.7)

(8.4)

Exports (US$)

(-8.8)**

(-15.5)

(-8.5)

(-15.0)

(-15.5)

(7.0)

(-8.5)

(-10.0)

(2.0)

Imports (US$)

(-7.3)**

(-7.5)

(-7.0)

(11.0)

(3.5)

(1.0)

(-7.0)

(4.0)

(2.0)

RMB/$†

7.31

7.25

7.30

7.20

7.10

6.95

7.30

6.90

6.70

7-day PBOC reverse repo† %

1.80

1.80

1.60

1.60

1.60

2.00

1.60

1.60

1.60

1-year Loan Prime Rate† (LPR) %

3.45

3.45

3.25

3.25

3.25

3.65

3.25

3.25

3.25

1-year MLF Rate† %

2.50

2.50

2.30

2.30

2.30

2.75

2.30

2.30

2.30

10-year Government Bond Yield† %

2.68

2.60

2.40

2.50

2.60

2.85

2.40

2.60

2.60

RRR (major banks)† %

10.50

10.50

10.25

10.25

10.25

11.00

10.25

10.25

10.25

CSI 300 Index†

3,672

3,750

3,800

3,900

4,000

3,872

3,800

4,200

4,900

Hong Kong GDP

(+1.5)*

(7.0)

(10.5)

(7.0)

(10.5)

(-3.5)

(5.5)

(9.0)

(6.0)

Hang Seng Index†

17,655

17,800

18,250

18,400

19,363

19,781

18,400

22,250

25,500

Sources: Bloomberg, Refinitiv, CEIC, Capital Economics   *Q2; **Aug.; † End of period