Middle East & North Africa Economics
This service offers in-depth economic analysis of growth, inflation, trade, currency and interest rate trends and independent market forecasts for 12 MENA states: Saudi Arabia, Egypt, United Arab Emirates, Algeria, Qatar, Kuwait, Morocco, Oman, Tunisia, Lebanon, Jordan and Bahrain.
The subscription to this service includes 4-5 publications a week, access to our online research archive and our economists, and the opportunity to attend our conferences, forums and webinars.
Authoritative research by proven experts.
Contrarian calls and thought-provoking analysis.
Rapid responses, concise summations, detailed analysis, & independent forecasts.
Our Economists Recommend
The latest key insights, in-depth analysis, and thematic research collections
Key Regular Reports
The latest editions of our Weekly, Outlook & Chart Book
In-depth Insights
Focus reports taking deep dives into topical issues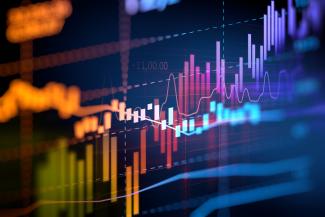 Try for free
Experience the value that Capital Economics can deliver. With complimentary 2-week access to our subscription services, you can explore comprehensive economic insight, data and charting tools, and attend live virtual events hosted by our economists.