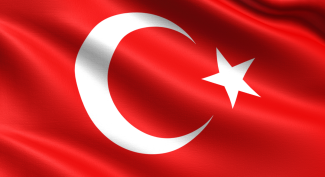 Turkey's Make or Break Elections
Turkish Elections 2023
The economic risks around the race for the presidency and its aftermath  
Here's all our key analysis about 2023's make-or-break elections and their macro and market consequences.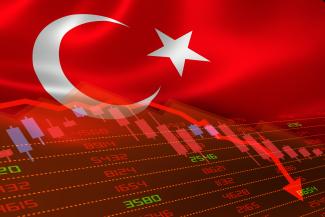 Read our featured report
Turkey election preview: What's at stake
Your guide to the macro and market implications of this crucial vote and what it means for investors
Turkish presidential elections 2023 FAQ
Turkey's population votes on 14th May in both parliamentary and presidential elections. There are four main candidates running for the presidency, with opposition leader Kilicdaroglu and incumbent Erdogan at the head of the race. Parliamentary seats are allocated in proportion to the vote shares of the parties that cross a threshold (7%). Changes that came into effect after the 2017 constitutional referendum mean that smaller parties that are part of an alliance can secure seats in parliament even if they fail to surpass this threshold. There are two main alliances in the election race: the National Alliance, headed by Kilicdaroglu's CHP party and five other parties and the People's Alliance, which includes Erdogan's dominant AKP as well as the HMP.

The Turkish election race is tight. Opposition leader Kilicdaroglu has a narrow lead over Erdogan for the presidency (48% vs 44%). A second round run-off on 28th May looks likely and polls suggest that Kilicdaroglu would win that vote. The opposition also have an edge in the parliamentary race according to the latest polls. The National Alliance are polling at 55% while the People's Alliance are sitting at around 42%.

Our baseline assumption is that opposition candidate Kilicdaroglu will become the next president of Turkey and that his party will have a majority in parliament. But there are still many factors that could swing the vote, including the extent of support for the opposition-aligned pro-Kurdish HDP (People's Democratic Party) and support for Erdogan as the immediate impact of the February earthquakes has passed. There's also a risk that Erdogan contests the election result if there is a narrow victory for the opposition. A smooth transfer of power looks unlikely and a period of political uncertainty may last for weeks or months after the result.

We think the election result is make or break for macroeconomic stability in Turkey. An opposition victory would offer the potential for a complete reset of economic policymaking and a return to orthodoxy. This would include an improvement in central bank independence, higher interest rates and a return to greater exchange rate flexibility. Such a bold and comprehensive reform package will present near-term economic costs and it is not clear whether there is appetite for this, but it will help to tackle Turkey's inflation problem and lay the foundations for sustainable long-term growth.

Under Erdogan, it looks highly likely that there will be a continuation of very low interest rates, restrictive foreign currency and banking regulations, and high inflation. The current policy framework is unsustainable as balance of payments strains are large, Turkey is struggling to attract private capital inflows and the lira is looking increasingly overvalued. We think something will need to give after the election. With interest rate hikes off the table, another severe currency crisis would become a bigger risk.