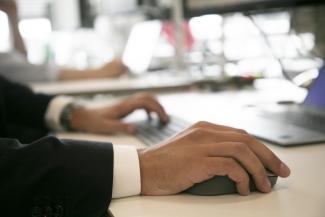 Capital Economics is looking for capable and highly motivated economists to join the company as trainees. Suitable candidates must have the enthusiasm and determination to succeed as applied macroeconomists. They must be able to learn quickly, write clearly and work to tight deadlines.
They are likely to be undergraduates in their last year at university, studying economics or a closely related subject. Applicants should have or expect to achieve either a first class degree or strong upper second class degree. Applications from candidates who have limited work experience and/or a Masters degree in economics are also welcome.
Successful applicants will benefit from a competitive salary, excellent on-the-job experience and training, sponsorship to study for a Masters degree or other qualification, and opportunities to develop their career as a macroeconomist within the firm.
At Capital Economics, we are committed to equality, inclusion and diversity, which we believe are critical to help us make better decisions for the company, our employees and our clients. This is particularly important in macroeconomic research, which relies on a diversity of views and opinions to be relevant and insightful. With this in mind, we encourage applications from all candidates regardless of ethnicity, religion or belief, gender, sexual orientation, age, disability or gender identity.
The graduate scheme for September 2024 start date will open in Spring 2024.