This service provides detailed analysis and independent forecasts for the UK commercial property market, including office, retail and industrial returns, based on our view of the economic fundamentals. The subscription also includes detailed five-year forecasts for the three key sub-sectors of the property market, highlighting future opportunities and challenges for investment and occupier markets.
This service is relevant to all those dealing in the UK commercial property market – from financiers and developers to brokers and major corporate occupiers.
The subscription to this service includes 1-2 emailed publications a week, access to our online research archive and our economists, and the opportunity to attend our conferences, forums and webinars.
Timely, clear and concise research.
Unique, independent forecasts.
Rapid responses, concise summations and detailed analysis.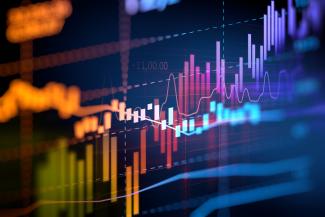 Try for free
Experience the value that Capital Economics can deliver. With complimentary 2-week access to our subscription services, you can explore comprehensive economic insight, data and charting tools, and attend live virtual events hosted by our economists.