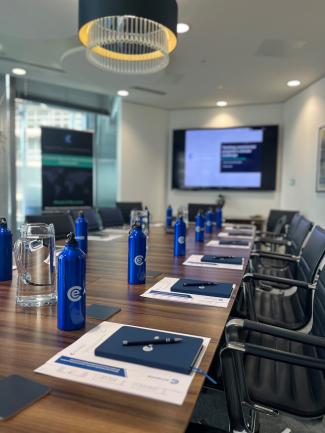 Invitation-only Roundtable
The green transition and market impact
Tuesday 5th December
Capital Economics, 100 Victoria St, London SW1E 5JL
9:00am | 12:30pm
How realistic are climate spending goals in a world of higher bond yields? What do pledges of a "phase down" of fossil fuel usage mean for energy markets? How long will green bonds command a premium as investment is ramped up and issuance increases?
Join us in our London office for this special roundtable all about some of the key market issues surrounding the green transition. Against the backdrop of the COP 28 climate conference in Dubai, experts from our climate, commodities and financial markets teams will highlight the implications of emissions reduction commitments.
During this wide-ranging discussion, the team will be answering your questions as they discuss key economic and market issues around climate, including:
- How energy and financial markets and economies will be shaped by official commitments to "phase down" fossil fuel use; ​​​​​​
- The outlook for green finance, including whether the "greenium" on green bonds is sustainable.
Request your space
Complete the form below to request your space at the event. A member of our team will be in touch to confirm.