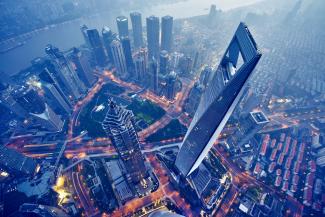 The Golden Age for Emerging Markets Is Over
This research collection explains why the 2000s were an aberration for growth in emerging markets, and why the coming decades will be much slower.
Rapid EM growth in the 2000s and early 2010s was a one-off. And headwinds to EMs' prospects are building, including deglobalisation and China's structural economic slowdown.
In aggregate, we expect EM GDP growth to ease from an average of 5.5% in the 2000s and 2010s to around 3.5% in 2020-2040. Growth will still be faster than that in the developed world but incomes will converge more slowly than previously.
Over the next decade, India could lead EM growth while China's trend rate of growth will slow to just 2% and growth in poorer EM regions (Africa and Asia) could outpace those in richer ones (Emerging Europe and Latin America).
This slowdown need not in itself be bad for the rest of the world. That said, given China's high debt level, there is a risk that its adjustment to slower growth is not a smooth one.
And there are geopolitical implications too; if we are right in expecting China's growth rate to slow, assumptions that China will overtake the US to become the world's biggest economy will be proved wrong.