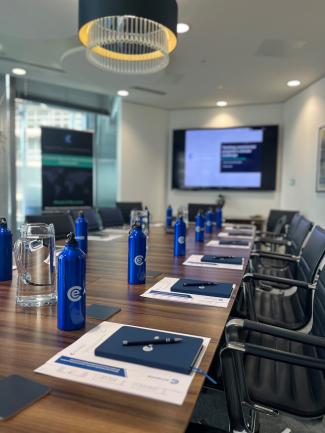 Invitation-only Roundtable
2024 Commercial Property Outlook
Mapping out an eventual recovery 
Wednesday 13th December
Capital Economics, 100 Victoria St, London SW1E 5JL
9:00am | 3:30pm
2023 was a grim year for UK and European commercial property. The coming year won't bring much relief – initially at least – with still-high rates and subdued economic activity weighing on transactions. Recovery will come as central banks start to ease – but how strong will it be and how will the upturn be distributed across regions and sectors?
Join Chief Property Economist Andrew Burrell and our partners in Real Estate for this exclusive in-person briefing all about the prospects for 2024. Andrew will lead a discussion with Matthew Pointon and James McMorrow from our UK and Europe Property teams on the risks and opportunities within commercial as policy tightening turns to easing.
The team will be answering your questions and in turn look forward to your joining our conversation about the key issues facing the year ahead, including:
- Timing the rate cycle and how it could feed through to recovery;
- Why the UK looks better placed for recovery as core euro-zone struggles;
- Why offices could miss the recovery altogether in 2024.
Request your space
Complete the form below to request your space at the event. A member of our team will be in touch to confirm.