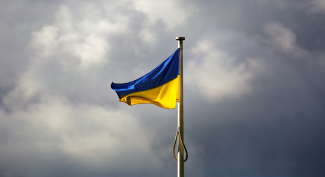 The Weekly Briefing: 
One year on  – How has the war changed Europe's economies?
A Capital Economics podcast
17th February, 2022
Russia invaded Ukraine a year ago this week, prompting a torrent of prediction about how much this singular moment would change Europe's economies forever. 12 months later, David Wilder talks to Andrew Kenningham, our Chief Euro-zone Economist, and Liam Peach, our Emerging Europe research lead, all about how the war in Ukraine has – and hasn't – altered Europe's economic picture. Plus:
A looming UK recession will trigger a wave of corporate insolvencies. Deputy Chief UK Economist Ruth Gregory talks to UK Economist Olivia Cross about how big this wave will be and how it will affect the UK's long-term economic outlook (16:00 - 35:49).
As Nigerians prepare to head to the polls for a crunch presidential election, Jason Tuvey and Virág Fórizs discuss what this could mean for the future of Africa's biggest economy (00:00 - 16:00).