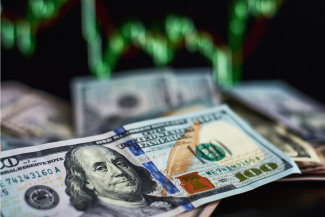 Is there much scope for the S&P 500 to build on its gains?
New analysis shows what's been driving US equities this year – and why we think it's sustainable
US equities have made outsized gains this year – how much more can they rise? New analysis from Capital Economics looks under the hood of the market rally and makes some surprising conclusions about the factors that have been driving share prices higher, and whether they can continue to do so. Download this concise analysis now to learn: 
What's really been behind the S&P 500's gains in 2023;
What the interplay between equity risk premia, Treasury yields and earnings expectations mean for the outlook for equities prices;
Our 2024 and 2025 forecasts for the S&P 500.
Access the featured report
Submit your details to access the free report