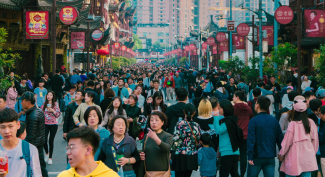 The Weekly Briefing:
How much of a game changer is China's reopening?
A Capital Economics podcast
China's economy was tied down by the government's tough zero-COVID regime. And then it wasn't. The virus appears to have ripped through much of China's urban population in the wake of the dramatic policy U-turn by Beijing, setting the stage for a dramatic rebound in economic activity this year. But how big will it be, and what will it mean for the global outlook in 2023? Group Chief Economist Neil Shearing talks to Mark Williams, our Chief Asia Economist, about what could be one of the year's biggest economic curveballs. Plus, after a cheering US CPI report, Senior US Economist Andrew Hunter and Stephen Brown, who leads our Canada coverage, discuss about what lies ahead for US and Canadian inflation and what the Fed and Bank of Canada are likely to do next.
Subscribe via Spotify, Apple or Google or find us on other leading podcast platforms.