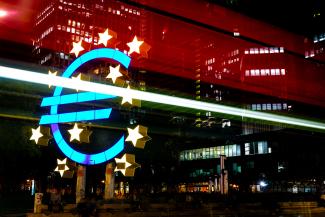 The Weekly Briefing:
How far will the ECB go to slay its 'greedy beast'?
A Capital Economics podcast
21st July, 2023
The euro-zone may be mired in recession, but that won't stop the ECB from raising rates again this coming week in order to get inflation – a "greedy beast", according to Bundesbank President Joachim Nagel – under control.
Deputy Chief Euro-zone Economist Jack Allen-Reynolds tells David Wilder why another 25 basis point hikes is a done deal for this Thursday, but also why the ECB could take rates up to 4% from 3.5% now and keep them there – and what that means for an already-faltering European economy.
Plus, Chief Commodities Economist Caroline Bain and Climate Economics head David Oxley discuss some of the macro, market and policy risks around the return of El Niño.
And, in an exclusive clip from our 'Drop-In' about the June CPI report, Paul Dales, Ruth Gregory, Jonas Goltermann and Ashley Webb tell clients why we've raised our Bank Rate forecast, what recession will mean for the inflation outlook and what lies ahead for the Gilt market.