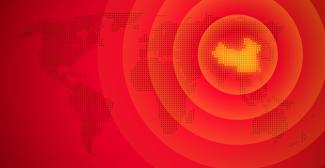 The Weekly Briefing:
Is China finally willing to budge on debt talks?
A Capital Economics podcast
30th April, 2023
After months of resistance, China has been making positive noises about talks on restructuring the debt of a number of EM borrowers. But William Jackson, our Chief EM Economist, isn't optimistic. He talks to Chief Asia Economist Mark Williams about the mounting challenges facing these restructuring talks in an age of global fracturing.
Plus, it's a big week in central banking, with a rate decision from the Fed due on Wednesday and the ECB a day later.  Chief Global Economist Jennifer McKeown talks to Paul Dales, who leads our UK coverage, about what we're expecting, including why the ECB is set to continue hiking rates after the Fed stops, and what we're concerned about on the inflation front.